Warner Garden Centre is a re-seller for a wide range of concrete sleeper products including the steel post beams.
Aussie Concrete Products (Pioneer Sleeper Range)
Designed and made in Australia, PIONEER Reinforced Concrete Sleepers are guaranteed for up to 35 years making them the perfect solution for termite proof retaining walls up to 3m high.  All PIONEER Reinforced Concrete Sleepers are 200mm high and 75mm thick, and include internal reinforcing so they're solid, strong, and dependable. Available in a variety of lengths, and a range of finishes, they're adaptable to almost any project.
Online Price List coming soon!  Call us for prices.
Product Brochure Here
Gumnut Concrete Sleepers
Gumnut concrete sleepers are available in a wide range of sizes. Please note that stock items in our yard are pickup only.  Freight costs will apply where products are made to order and delivered direct to site.

Gumnut concrete products offer an extensive range of landscaping products in a number of standard colours and sizes across the product range.  The Gumnut range is comprehensive and allows you to create a landscaping design incorporating a wide variety of elements – in the same colour or in complementary colours.  All Gumnut products are hand-made for an individual finish and are sealed at no extra cost – many manufacturers recommend sealing as an additional cost, to reduce marking from stains and water absorption.
Click here for the latest Gumnut Price List
Click here for the latest Gumnut Brochure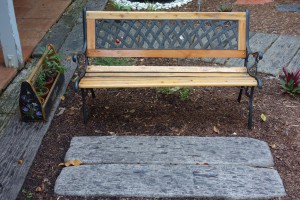 ---