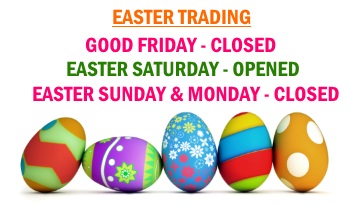 Notice: Lawn grubs in South East Queensland are a common problem this time of year so keep your eyes open for signs of these pests, as it's often too late by the time you realise that you have a problem.  Newly laid lawns and well fertilised lawns are more susceptible to attack by these pests. Spray late afternoon using a suitable lawn grub spray then repeat in 10 days.
A family owned and operated landscape supplies and garden centre that services residents and tradesman across Brisbane northside and the greater Brisbane region.  We offer an extensive range of landscaping and garden supplies at affordable prices.
FIND US AT 117 Ira Buckby Road, Warner 
If you are picking up products in your trailer, ute or truck, please remember to cover your load.
Feature Products
Sandstone Rocks – $66 per pallet
Man-handable sandstone rocks sold by the pallet or in body truck quantities (P.O.A). These rocks are ideal for informal garden edging, small retaining walls or feature rocks in gardens and dry creek beds.
These rocks vary in colour and in sizes from 200mm up to 600-700mm. Where possible we can make up pallets of similar sizes or hand pick yourself.
We also stock a range of products including…
Potting Mix & Fertilisers
Agg Piping & Irrigation
Weed Matting, Black Plastic & Geo Fabric
Fasteners
Shovels, Rakes & Wheel Barrow